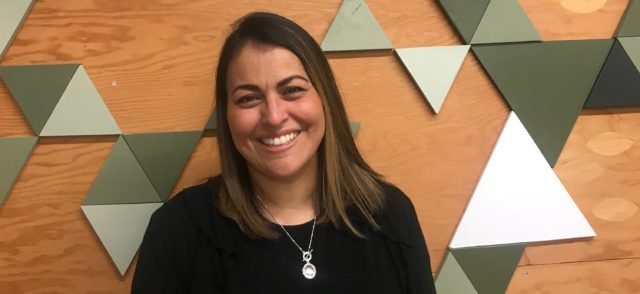 January 22 marks the 45th year abortion was made legal in the United States. Since then over 60 million little American lives have been taken and millions of hearts have been broken, including Veronica's.
When she was 14 years old, Veronica's parents divorced. That's when Veronica began her inner-search for a father figure that would love her and she started dating a boy she met in high school. Veronica's mother remarried but in 1993, her stepdad kicked Veronica, her mother, and brother out of the house; they were on their own with no source of income. Veronica took on a part-time job to help take care of her mom and brother; it was a big responsibility for a young woman.
Veronica then became pregnant. "There was a lot of turmoil around this time because my brother had been shot (he was in the wrong place at the wrong time) and was in ICU in critical condition. I couldn't imagine carrying through with the pregnancy and didn't know how I could possibly support a baby, my mom, my brother, and myself. I had an abortion a week later," Veronica shares.
She recalls the details about the abortion clinic—it was ice cold, the walls a dingy grey, it smelled like bleach cleaning solution—sterile. "I remember the sound of the machine . . . I was totally awake and it felt like it took forever," Veronica remembers. "I was devastated! I remember the emotional pain of feeling so alone. Going back to work the next day in so much physical pain, my heart broken and keeping it to myself. I just literally wanted to die! How could I cry out to God?"
Veronica kept the abortion a secret. The only person who knew about it was her boyfriend. Despite the pregnancy and abortion, they both went through 18 months of classes to have their Confirmation in the Catholic church. "It was a crazy relationship! There was great turmoil, especially after the abortion," says Veronica.
Most of her life, Veronica attempted to make up for her sins through good works: taking care of her family, sister, nieces, mom. Six months after the abortion, Veronica attended a Catholic women's retreat where she confessed her sins to the Catholic Priest. He assigned penance to show sorrow over her sins.
"That's when I started questioning the validity of all that—going to confession, Hail Marys, and penance. I mean, after confessing about my abortion the priest assigned the same penance I was given for arguing with my siblings. The priest had no compassion; just "do this and you'll be forgiven."
It seemed like it was no big deal to the priest and I was free from my sin. But I felt no freedom after performing penance. My sister noticed something different about me after that retreat, but I didn't tell her about the abortion. All I felt was great grief. I felt like I had no right to mourn. Silent pain is the worst!" Veronica recounts.
Veronica became pregnant again in 1996 and that March had her second abortion at the same clinic where she had the first. Veronica and her boyfriend dated on and off for years. By no means was it a good relationship. He had cheated, lied, and treated Veronica abusively. "I continued dating him because it was comfortable and, what I thought, safe. He was the only one who knew all my dirty little secrets," Veronica explains.
October of 1996, Veronica's cousin was murdered in Arizona. The Lord used that tragedy to draw Veronica's aunt Hilda to Himself and Hilda gave her life to Christ. Hilda would often send Veronica letters sharing her testimony, how she forgave the man who murdered her son, and the good news of Jesus Christ.
Veronica would go to Arizona periodically to visit family, which is what she did the weekend of April 21, 2001, when Veronica prayed and invited Jesus into her heart. She didn't fully understand what that prayer meant and, unfortunately, had a third abortion literally days later, after returning to California.
"After praying that prayer I knew my sins had been forgiven, a burden was lifted; I felt new and hopeful. Sadly, just a few days later, I was not thinking about the spiritual (my life in Christ) but rather my flesh and what would be better for me. I was no longer interested in being with a man who was controlling, cheated, lied, and treated me horribly and didn't want any connection (especially a baby) to my ex. Sadly, the flesh won the battle in that final and horrific decision I would make to have my third, and (praise God) final, abortion," expresses Veronica.
In May of 2001, Veronica went to a Mother's Day prayer breakfast at a church in Lynwood with her mom, who had given her life to Christ in 1998. "I felt instantly connected and loved by all the women—the pastor's wife and her mom plus many other women. They, as well as my mom, invited me to church that week and I went faithfully," Veronica says.
In December of 2002, Veronica felt great conviction about the fact that she was still periodically seeing her ex-boyfriend. "I questioned what I was doing and after leaving my ex-boyfriend's house one night, I cried out to the Lord and gave my life and my relationship completely to Jesus, finally trusting the Lord with my entire life, not just bits and pieces—my singleness, my future, my everything."
Veronica began living completely for Christ and was not looking to get involved in another relationship when, in 2003 her best friend introduced her to Kurt. Veronica attended a prayer vigil for singles and was convinced—determined actually—that she would never get married. That was when the pastor and a couple of missionaries pulled Veronica aside and prayed over her while anointing Veronica with sweet-smelling oil. "It was a beautiful experience that I will never forget. I had such a peace and felt a new understanding of God's faithfulness.
They prayed for me and my future husband; that he be a man of God who loves Jesus and would love me and never make me cry," Veronica fondly recalls. "I hadn't checked my phone at the prayer vigil.
Kurt had never called me before but when I finally checked my messages at 2:00 AM, I had a message from him inviting me to dinner." The very next day Kurt and Veronica went out on their first official date. Two years later they got married and in 2006, they started going to Harvest Riverside.
"I remember Pastor Greg speaking about the sanctity of life during a sermon he gave in January of 2008; it hit me really hard. I felt like everyone in the church knew my dirty laundry. I felt great guilt and conviction over the abortions I had," shares Veronica. She had only disclosed that she had had one abortion to Kurt and her secret was affecting their marriage.
"Months later I finally told Kurt the truth. I was scared to death and thought he would leave me if he knew that I had three abortions, not just one, but he showed me love, mercy, grace, and compassion. I saw the mercy and love of Christ through Kurt that night and a huge burden was lifted. Kurt simply loved me."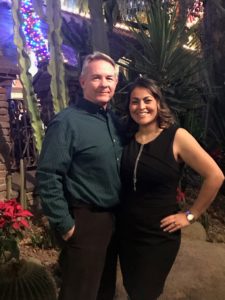 Unfortunately, with the realization and recognition of her sin, Veronica still felt great conviction and guilt. She hadn't forgiven herself, held on to resentment in her heart, and lived in bitterness and anger, which was affecting her marriage. In May of 2009 Kurt and Veronica started going through lay counseling training through Harvest called Prayer & Share. Veronica couldn't complete the course due to her job.
In June of 2009, Kurt gave Veronica an article about a ministry for women who have had abortions. Veronica read the article, folded it and quickly put it away. "I bought into the lie that no one would understand my pain; that I would be rejected because I had three abortions," Veronica sadly shares. She didn't look at it again for two years.
In 2011, Veronica started Prayer & Share again. "I was pulling out all my paperwork when I came across the article that Kurt gave me; this time I didn't put it away. I had reached a point in my life where I could no longer deal with the pain and grief of having taken the life of my unborn babies! I cried out to God and said, 'Lord, I need You to help me find healing!' I called the number listed in the article and went through a post-abortion Bible study for women called 'Forgiven and Set Free.'" I finally was able to forgive myself and God has given Kurt and me a new beginning in our marriage—beauty from ashes!" expresses Veronica.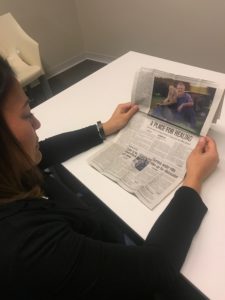 Veronica shares her story in hopes the Lord will use it in the lives of women who have had abortions and are living in pain, shame, and guilt. "God doesn't waste our pain. We Christians shouldn't be afraid or too ashamed to share this pain; we need each other. There are no dirty little secrets in the love of the Lord. There's no sin too great that God can't forgive," says Veronica (Psalm 103: 8-14).
Veronica has found that love she so craved as a teenager in a relationship with her heavenly Father.
If you've had an abortion and are looking for love and freedom, call Harvest at 951-687-6902 and ask to speak with a pastor.