Have you read the Steve McQueen book yet? Such a fast read, your head goes back and forth as if it were the famous actor's Bullitt car, racing around the streets of San Francisco. If you missed the premiere on September 28, you still have a chance to see McQueen's story on the big screen on October 19, and also see the car that has become a conversation piece to proclaim the gospel.
Conversations are classic and as I sat down at Cafe 3:20 in Harvest Riverside to talk with the owners of the replica of the Bullitt. One quote they shared kept ringing in my ear: "If it isn't about Jesus, it doesn't really matter." Don and Geneva Oaks are amazed at being used by the Lord in this way. The main point of their Mustang is that it brings interest to the people, and Pastor Greg's book and movie help bring the people to the Lord. "We are just a tool and are honored to be able to do that through our car."
Right and left, people are calling out, "Hi Don! Hi GG!" coming up and giving hugs and handshakes. The love the community has for this couple is a reflection of their love for the community. For 21 years, Don has been going to Harvest. In the beginning, he didn't know anyone, so he volunteered to do maintenance and construction and then follow-up at the crusades. Through the years, friendships have grown.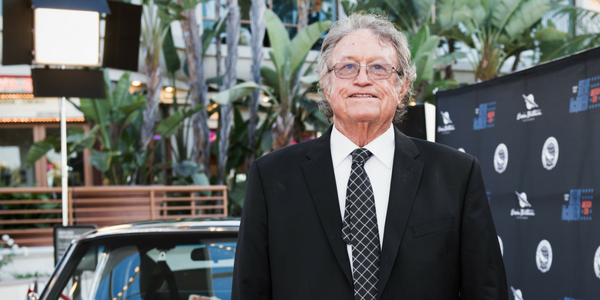 Don and GG met through her brother-in-law and sister, who also attend Harvest. They set them up at a Christmas party and upon meeting each other, GG shared, "I just saw this incredible smile and warmth and he just talked to me and shared Bible stories and what he was learning." Walking to their cars, Don asked her brother-in-law if he could have her number. Looking at him, her brother-in-law said, "She's right there. Ask her." Their first date, they talked so much that the waitress threatened to put them in separate booths so they could finish their dinner. They are married 17 years this October.
GG, the Dean of the School of Nursing at CBU, shares, "People always want to talk about the cars. But Don is amazing at turning the conversation to Jesus. What the world has to offer is emptiness; we are to hold all of these things loosely. These cars are to engage the culture and segue into a conversation about Jesus. Each one of us has our little part to play and God brings the increase. It's all about the end game. Where are you going to end up?"
It's all about the gospel, and as you read through Steve McQueen: The Salvation of an American Icon, you'll see that. Chapter 4 details Don's garage. Don, also a chaplain for first responders, has been Pastor Greg's mechanic for many years. There is an appreciation for what it takes to restore a car as close to the original as possible; Don loves it and is meticulous about it.
One year, his wife GG came home and saw a car in her spot. A 1957 Bel Air convertible that was turquoise and white. It stayed there for a couple of weeks as Don was working on it. Then it was gone. And it came back. Pastor Greg had let the youth film a video in it and the backseat was a mess. Krispy Kreme donuts smashed, holes in the seat, and other issues. Don was slightly beside himself looking at this car but GG was smiling. He wanted to know why. She was smiling because Pastor Greg let the youth use it for ministry. Don replied, "Yes, but it will take a lot to fix!" GG responded, "And that's why God put you in his life."
Stay connected to church with weekly e-mail(s) including events and opportunities to serve. Sign up here!