2017 National Day of Prayer
"For Your Great Name's Sake!"
Thursday, May 4
Orange County
Make plans to join Pastor Greg and others to pray for our nation and local leaders at 7:00 PM at the OC campus, with special music by the Harvest Worship Band.
Riverside
Come join the churches of Riverside as we gather together to pray for God's blessing, protection, and guidance on our city, state, and nation.
Prayer walk begins at 5:30 PM at Riverside City Hall (3900 Main Street, 92501) . Worship/Prayer meeting begins in the outside amphitheater at City Hall at 6:30 PM.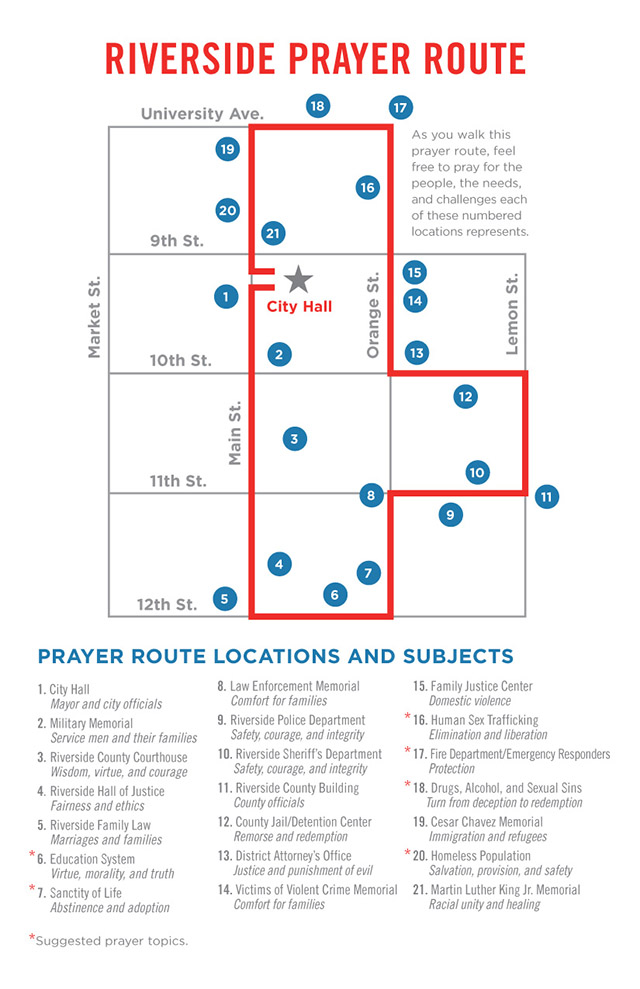 "Therefore I exhort first of all that supplications, prayers, intercessions, and giving of thanks be made for all men, for kings and all who are in authority, that we may lead a quiet and peaceable life in all godliness and reverence." ~1 Timothy 2:1-2 (NKJV)