Did you pray with Pastor Greg?
To help you get started, we would love to send you a free Bible and other resources to help you grow in your faith. Get

free resources ›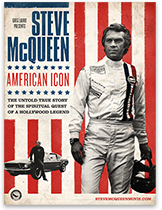 Steve
McQueen Movie
Take a friend to Steve McQueen: American Icon to enjoy a quality film and hear the gospel at the same time. A special one-night event is happening in select theaters on September 28! Get Tickets ›
More ways to watch
TBN

Monday, 7:30 p.m.

Wednesday, 10:00 p.m.