Did you pray with
Pastor Greg?
To help you get started, we would love to send you a free Bible and other resources to help you grow in your faith.

Get free resources ›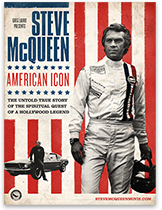 Steve
McQueen Movie
Take a friend to Steve McQueen: American Icon to enjoy a quality film and hear the gospel at the same time. A special one-night event is happening in select theaters on September 28! Get Tickets ›
Greg's notes
Sign up to receive weekly e-mails with outlines of Pastor Greg's message notes.
Get the notes
Get daily encouragement in

your inbox

Life can be difficult, even confusing. Cut through the noise and focus on what matters most with timely, biblical truth from Greg's daily devotions.

Almost Done!

To confirm your e-mail address and start receiving devotions, please click the activation link in the message we just sent you.

Harvest apps & channels

Our best content is now in one place on your phone and tablet to help you know God and make Him known for FREE!

Learn More