Radio
Daily half-hour program:
A

New Beginning
Today's radio program
Why Does God Allow Evil?
– II
Two people can hear the same Gospel message: one responds positively, the other doesn't. Pastor Greg Laurie takes an important look at our free will, and the role it plays in our future. Listen here for insights
about eternity.
 Listen

Did you pray with
Pastor Greg?
To help you get started, we would love to send you a free Bible and other resources to help you grow in your faith.

Get free resources ›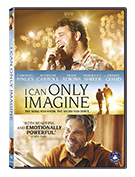 Support Harvest
Be part of the life-changing work God is doing through Harvest. In thanks for your gift we will send you I Can Only Imagine - DVD. Donate ›
Greg's notes
Sign up to receive weekly e-mails with outlines of Pastor Greg's message notes.
Get the notes