Radio
Daily half-hour program:
A

New Beginning
Today's radio program
Why Does God Allow Evil?
– III
Sometimes, the best way to learn a principle is to see it lived out in real life. Pastor Greg Laurie shows us two individuals who sinned, their different responses to sin, and how that radically affected
their lives.
 Listen

Did you pray with
Pastor Greg?
To help you get started, we would love to send you a free Bible and other resources to help you grow in your faith.

Get free resources ›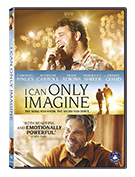 Support Harvest
Be part of the life-changing work God is doing through Harvest. In thanks for your gift we will send you I Can Only Imagine - DVD. Donate ›
Greg's notes
Sign up to receive weekly e-mails with outlines of Pastor Greg's message notes.
Get the notes