Radio
Weekly half-hour program:
A

New Beginning
Today's radio program
Learning How to Walk
– II
Considering all the Lord has given us and done for us, we're then called to respond and live in a certain way. And Pastor Greg Laurie helps us understand that calling. We'll learn to "walk worthy of
our calling."
 Listen

Did you pray with
Pastor Greg?
To help you get started, we would love to send you a free Bible and other resources to help you grow in your faith.

Get free resources ›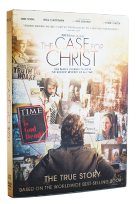 Support Harvest
Be part of the life-changing work God is doing through Harvest. In thanks for your gift we will send you The Case for Christ. Donate ›
Greg's notes
Sign up to receive weekly e-mails with outlines of Pastor Greg's message notes.
Get the notes