Volunteers
for God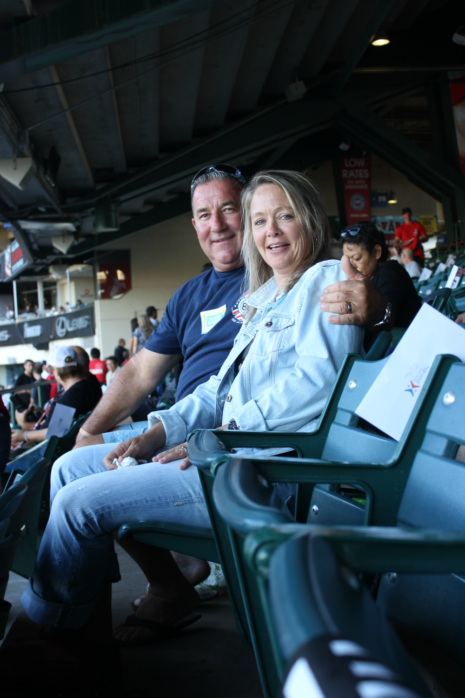 The SoCal Harvest couldn't function without the many volunteers from churches all over Southern California. It is the service of people like M'Lou and Mark Schlichter that help make each year such a success!
Both saved in the 1980s, they started attending the crusades when they used to be held at the Pacific Amphitheatre. "Its exciting to see people receive Christ; they're so lost, and now they're saved–it brings me to tears," says M'Lou. She knows what it's like to be lost; she lived a life of physical abuse, drug use, and suffered from a damaged family life that drew her into destructive behavior. "It's a miracle I'm even alive." She remembers that pivotal moment in her life, sitting on the couch of her sister's house at 2:00 in the morning, where God showed her the way out. "It was through a relationship with Him, my heavenly Father."
For Mark, that pivotal moment came when he was sitting in the hospital room of his dying father. "Literally 8 minutes after he passed, I knew what I needed to do," and he accepted the Lord that day.
They've been married for 25 years and have been serving as decisions follow-up workers and bringing people to the crusade for over 10 years. "Because we remember what God did for us, we want to share that joy with others."