Back
on Track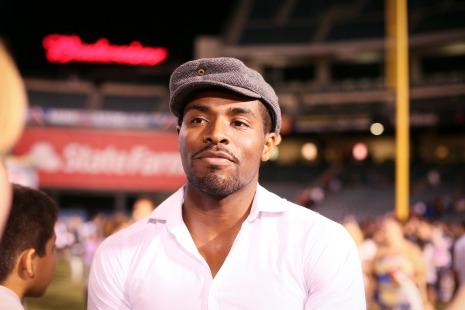 Friday night's crusade saw hundreds of people pouring onto the field to publicly profess or rededicate themselves to the Lord. Some were brought by friends, some by family members, and some came on their own. The following are three of the people who walked onto that field last night to begin a new and better chapter of their lives, living for the Lord.
"I wanted to make a public gesture to Jesus that I love Him." Those are the words of Lisa Estrada as to the reason why she came to Friday night's crusade. Lisa was absolutely glowing with the decision that she made as she was leaving the field after receiving Jesus and getting her Start! Bible. Even though Lisa grew up in a Christian household with parents who knew the Lord, she realized that she did not have her own personal relationship with God. Now that she has begun her own personal relationship with Him, she is excited for God to show her what He wants to her to do and to personally serve Him.
Brandon Leatherwood brought his friend Leviticus with him. Although both of these guys knew the Lord, they were not walking with Him and had been living life for themselves, not for the Lord. What really struck them was when Greg Laurie spoke about backsliders. They both knew this was the time to make a decision to follow God, to get their life back on the right track, and to begin building a personal relationship with God. They were excited to begin reading their Start! Bibles and get involved in a church. Leviticus appropriately described the evening as, "life changing."
Welcome to the family of God!