Freestyle Motocross at the
SoCal Harvest!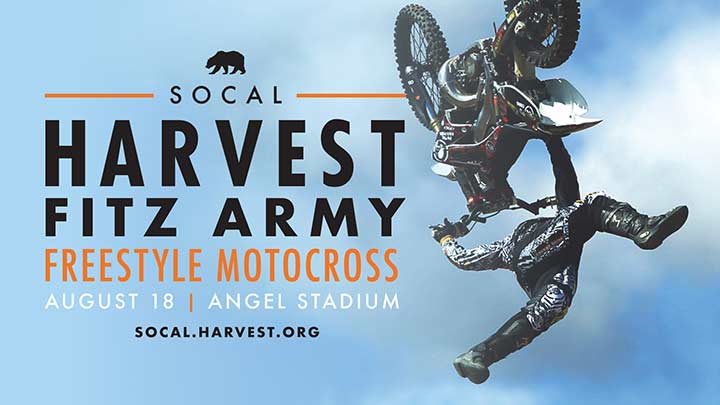 On Saturday, August 18 – 6:20 P.M. at Angel Stadium of Anaheim, Jimmy Fitzpatrick and his "Fitzarmy" team will be "Jumping for Jesus"!
Riders include:
Nate Adams
Jimmy Fitzpatrick
Taka Higashino (X-games medalist)
Destin Cantrell
Todd Potter
Jarryd McNeil (X-games medalist this year!)
And more!
Bring friends and neighbors who love extreme sports to watch these daring FMX riders perform impressive jumps, stunts, and tricks before Pastor Greg presents the powerful message of the gospel.

The FMX Show begins at 6:20 P.M.. Gates open at 5:00 P.M..