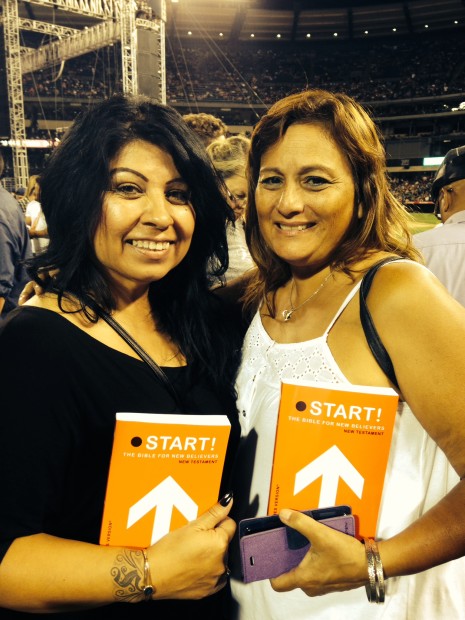 Last summer Ruth Mejia and GiGi Garcia were up in the nosebleed section of the Harvest Crusade and they said it was an excuse for not coming down on the field to make public their profession of faith.
This summer they were determined to sit in the front section and they made a beeline for the fields when Greg gave the invitation. What especially drew these close friends was Greg's challenge to be totally committed and not make excuses to not follow.
Making public their determination to live lives of total surrender, talking to a counselor, and praying for boldness have put GiGi and Ruth on a fresh course of living for Christ in total commitment.