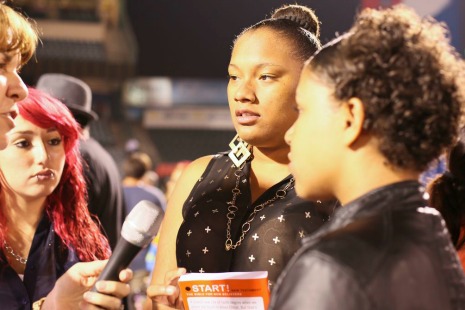 Jasmine, Chazmine, and Maria came down to the grass area to rededicate themselves to Jesus Christ tonight.
The three girls live together and attended a youth Bible study. But they wanted to know for sure that if they died tonight they would go to heaven. They each felt God's assurance of the promise of heaven.
They were encouraged to read God's Word each day, pray–knowing they can pour out their hearts out to Him–attend church, and to share with others what God has done for them!