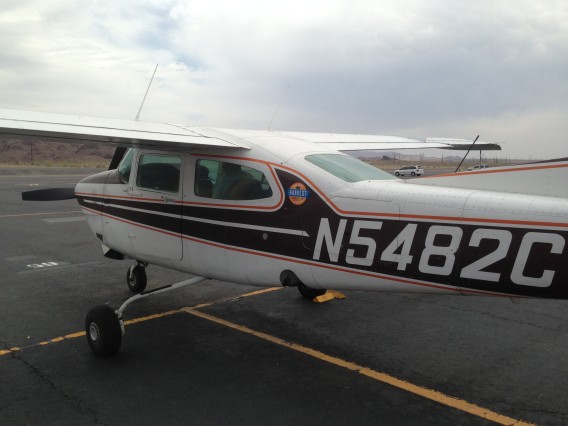 The word on this year's SoCal Harvest is soaring to new heights! Recently, a Harvest supporter sent in a picture of his aircraft in Lake Havasu City, Arizona, where he was able to use the crusade bumper sticker to share with a fuel truck driver. After some conversation, he discovered the driver had made a commitment to Christ at an Anaheim crusade over 10 years ago and has continued to walk with the Lord ever since. What a testimony!
God has been using Greg Laurie and the Harvest Crusades to impact lives for the past 23 years. Since the very first crusade in 1990, Harvest has seen more than 400,000 people make a decision for Christ. And there are still people who have yet to be invited.
Through live music, stadium atmosphere, and a stimulating gospel presentation, the crusade is a great opportunity to reach individuals in a unique way. It is God's desire to reach all people, He is "not willing that any should perish but that all should come to repentance" (2 Peter 3:9).
This year's SoCal Harvest will be held at the Angel Stadium in Anaheim, August 23-25. Help spread the word by personally inviting someone. Eighty percent of the people that make a profession of faith are brought by someone they know. And there are still plenty of bumper stickers to place on your car, truck, van, motorcycle or airplane!
We'd love to see how you are using the SoCal Harvest sticker to help spread the word. E-mail a photo of your bumper sticker to BrianJ@harvest.org.