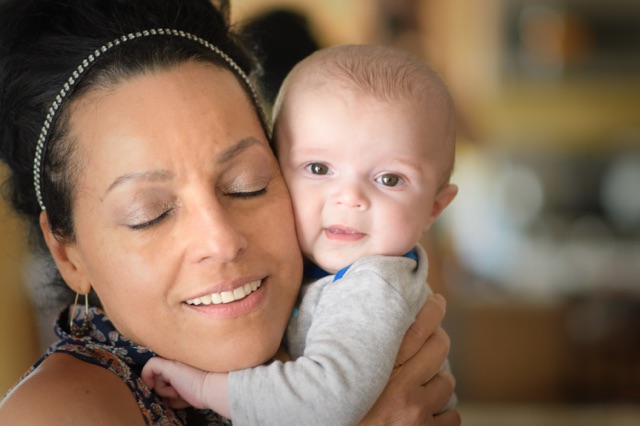 "I love the Lord, because He has heard my voice and my supplications. Because He has inclined His ear to me, therefore I will call upon Him as long as I live." —Psalm 116:1-2
Being at Harvest OC and serving in Virtue and the Prayer Ministry are answered prayers for Edys Gauger. Years back when she worked in an office she would pray for opportunities to share Jesus Christ with others. She didn't necessarily enjoy working in an office, but she loved sharing the Good News. Her work was her ministry. To this day, she sees her work as her ministry—a purposeful step each day, being sensitive to the Lord, asking Him what she should say to those around her, and then obeying when the Lord opens an opportunity. She established a habit of sitting before the Lord in the morning and writing down the word for the day, so she knew what she was going to share with the people she would be seeing that day.
"I need to start my day with the Lord, so much so that I don't want anything to interfere with that. It probably took me getting seriously injured to show me that my time was being misspent. You see, I was devoting more time to running and I justified it because I ran competitively, placed well for my age group, and noticed that the more races I entered in, the better my race time got. But an accident I had revealed something more critical. I wasn't giving as much time to the Lord as I needed to and remembered saying to God, 'I want my relationship with You to be deeper.' And now I look back and I am so grateful."
God has given her more intimate relationships and she realizes what is truly important in life. When a person looks at life as if today may be their last, they live with purpose. There is a burden to not miss any more opportunities to be loving at home. "I want to make a difference here, with my grandson, my daughter, with my friends. And my friends are whoever are in front of me."
Edys attended Calvary Chapel Costa Mesa on Monday evenings to hear Pastor Greg teach, and then on Sundays to hear Pastor Chuck Smith. When Pastor Chuck Smith went to heaven in 2013, she started attending Harvest OC.  It was there  she experienced the love of the church community on a level she hadn't prior. Her family brought her 99-year old grandmother, from Puerto Rico, to come live with them in California. One month before her 100th birthday, her grandmother was preparing to meet her Lord. Edys went to Harvest and asked Pastor Brad Green if he would conduct the memorial service and he agreed, while Pastor Ron Case agreed to come to their house to pray for her grandmother and the family. The next day her grandmother passed away.
Another example that made a huge impact on Edys' heart and faith, in taking this walk seriously with Jesus, was right after she had her hip replacement; her brother attempted suicide by taking a large number of different pills and medications. He didn't want to live anymore. Edys found him and took him to emergency. She was there at the hospital with him and saw the hopelessness on the doctors' faces. She had just started serving in the Prayer Ministry, so she sent a text to Jodi, and asked for prayer. Jodi came alongside her, sent out a group text to those involved in the Prayer Ministry, the Virtue Ministry, and prayer went out on behalf of her and her brother. Edys had just had her hip replacement surgery and it was difficult for her to be there at the hospital walking around, but she felt the strength of the Lord and the power of the Holy Spirit providing everything that she needed, so that she could be the support her brother needed. Her brother was supposed to die. But he lived. Today, he is not only living; he is thriving knowing he is so loved.
"Everyone at Harvest is truly loving and present with you and they are here because the Lord put them here. They reach out to the community in ways like that and more and they don't turn people away. Experiences like these cause one to feel so connected to the Body of Christ. It's people loving people, being genuine, gracious, authentic in praying for you. All of this makes you feel like you matter, that you are family, that you belong, and that there is a place for everybody. This encourages me to be there for others as others have been there for me and it is a sweet privilege."
"Harvest OC is my privileged home church and I take joy and pleasure serving here."