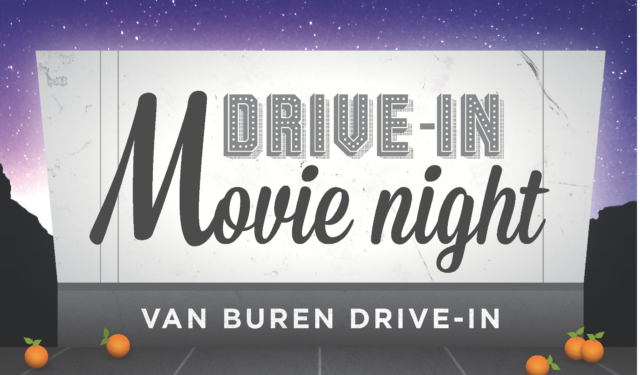 Friday, June 23
Van Buren Drive-In
Join other Harvest families to watch Disney's Cars 3 (G).
Arrive between 6:30 and 7:00 PM to park with the Harvest group.
Pack a picnic meal, grab a pizza beforehand, or make use of the snack bar at the drive-in.
Pay at the entrance: $9 for ages 10 and up, $1 for ages 5-9, 4 and younger are free
The movie will start around 8:30 PM so we'll spend the time before the movie enjoying food and fellowship.
Let us know you're coming so we can give the drive-in an accurate count: e-mail Brian Jackson (brianj@harvest.org) with the number of adults and children attending.