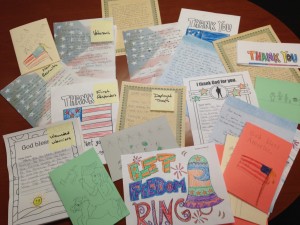 Each month's Family Focus Night includes a community service project that is worked on as a family. Last Saturday's project was writing and coloring letters for our military.
After praying for those who would receive the letters, families were able to correspond with five different categories of heroes: deployed troops, veterans, new recruits, first responders, and wounded warriors.
Join us in praying that these letters would encourage our troops and turn their focus to God.